Welcome to Things Worth Keeping, a custom frame shop and gallery where great care is taken in framing your things worth keeping! Art, photographs, collages, documents, keepsakes, needle art, shadowboxes, treasures – almost anything can be framed to be displayed, make a statement, be enjoyed or be remembered forever.
The gallery is also pleased to show original art by local artists plus an eclectic mix of prints from regional and famous artists. A collection of unique gifts and gallery items makes for entertaining browsing.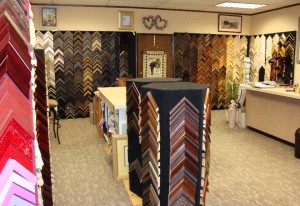 Things Worth Keeping is located at 623 The Parkway in Richland, Washington – just a block from beautiful Howard Amon Park on the incredible Columbia River. There are other great shops and restaurants on The Parkway and toward the river, making it a fun destination whether for a solo escape or a group outing!
623 The Parkway
Richland, WA  99352
phone  509.946.4871
fax  509.946.5141
email:    dawnann@thingsworthkeeping.com
Usual Hours
Tuesday through Friday, Noon – 6 pm
THESE HOURS MAY VARY, please call to confirm!
 Morning, evening or weekend appointments available, please call!